News - 22nd September 2020
Read time: 2 minutes
Today, on World Car Free Day, cities and towns around the world are encouraging citizens to ditch their cars for their commute or leisure trips and use a different mode of transport, such as cycling or walking. With parking and road space currently taking up 30%-60% of all urban areas, the initiative champions traffic-free city centres and active travel across the globe, supporting the expansion of pedestrianised and pedestrian-priority zones in our cities.
With our focus on Sustainability PR, the move towards greener forms of transport is something we're excited to see. While COVID-19 has brought chaos to lives and economies around the world in 2020, the restrictions on movement during lockdown made many of us take a step back to consider our travel choices. During the peak of restrictions, I couldn't help but marvel at and enjoy the empty streets around our little market town, usually overcrowded with swarms of vehicles whose occupants seem to be in a constant hurry. I don't think I was alone in these feelings of quiet relief.
Less congested streets aside, other 'green linings' of worldwide restrictions due to the pandemic have been well documented. Reduced pollution levels from traffic-free roads and the overall fall in demand for energy had a profound, albeit temporary, impact on the environment. For the first time in 30 years the Himalayan mountain range could be seen from Punjab and other northern cities in India; there were reports from Venice of clear canals with returning sea life; and in the US, the black bear population at Yosemite Valley quadrupled during the park's closure.
Closer to home, Oxford Street in London, designated 'the most polluted street in the world' in 2014, saw a reduction of 47% in the daily average of nitrogen dioxide levels by June this year, after three months of pandemic-related restrictions. A decrease in traffic in the city coupled with existing measures such as the Ultra-Low Emission Zones (ULEZ) dramatically improved London's air quality.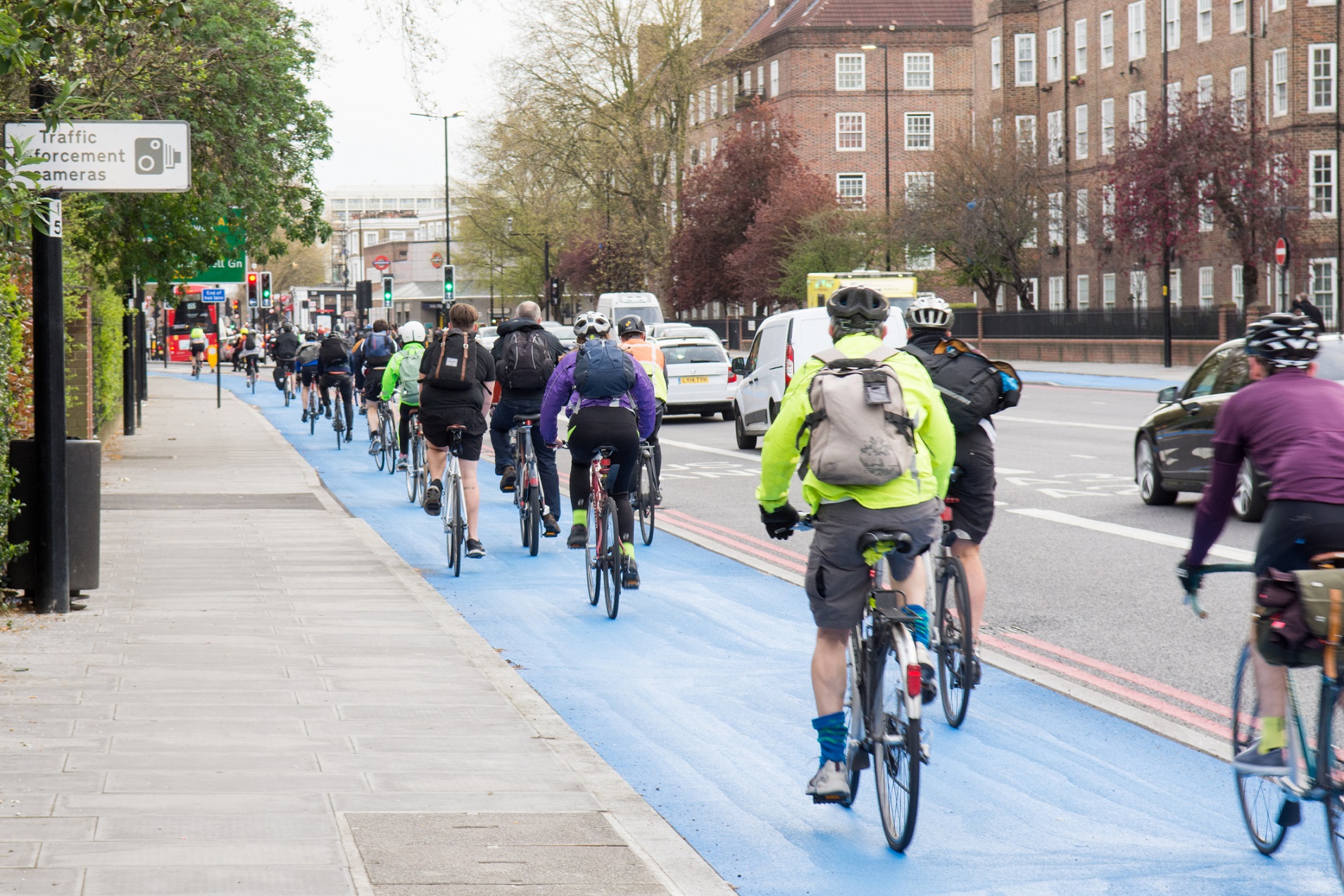 But these occurrences shouldn't be confined to critical worldwide pandemics or other extreme events. With increasing support for green initiatives and overdue collective action, we hope that they won't be. This Tuesday 22nd September, for example, we have the perfect opportunity to pull together and get behind this important goal. In London, TfL is encouraging us to reimagine our trips by walking or cycling for all or part of the way, not only for the environment, but also for the health and wellbeing benefits of physical exercise. Participants can show their support for active travel by sharing their journeys on social media with the hashtag #MyCarFreeTrip. For one day only, you can also hire a Santander Cycle for free by using the code CFD2020 with the Santander Cycles app or directly at the dock.
At 8020 Communications, we're proud to be a part of the UK's Cycle to Work Scheme, which makes it more affordable to purchase a bicycle or e-bike for the daily commute. But this month we're taking it up a level. Several members of the team (myself included) will be taking part in the Sustrans 25th Anniversary Challenge (#NCN25th), in which participants pledge to cover a distance of 25, 50, 75 or 100 miles on foot or on wheels, while raising funds to support the National Cycle Network. Taking part in these schemes is important to us, both personally and professionally. We hope that today, at the very least, you'll join us out on the UK's brilliant network of signed paths!