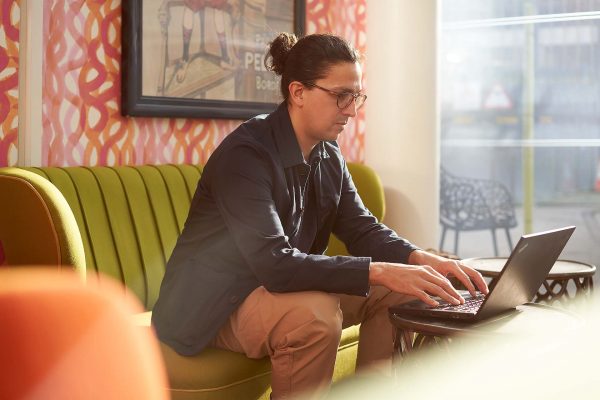 01 - Why join 8020?
At 8020, we're committed to being a world-class specialist communications consultancy.
We aim to recruit smart people and give them the training, technology and opportunity to reach their potential. We're all about growth, so job opportunities arise often. If you want an environment that's supportive, understands work/life balance and strives for excellence, get in touch.
8020 Communications is an equal opportunities employer.
02 – The benefits
A comprehensive package
Being a member of the 8020 team has many benefits.
Competitive salary
Auto-enrolment pension
Performance-related company bonus scheme
25 days holiday plus public holidays
An extra day off on your birthday
Private medical insurance
Company-funded training for professional qualifications
Six-monthly career reviews
Monthly mentoring scheme
Monthly grant towards gym membership or other fitness activity
Monthly social activities
Summer and Christmas parties
Investment in technology to help you succeed
International business travel opportunities
Healthy (and unhealthy) office snacks
Decent coffee and herbal teas
Company financial support for journalist and industry networking
Positive encouragement at every turn
Social media personal branding session
Account Manager / Senior Account Manager
We have an exciting full-time opportunity for an account manager or senior account manager to join our high-achieving team.
You will need several years' PR agency experience as a senior account executive or account manager.
Responsible for driving client accounts day-to-day, you'll help develop strategies and plans, manage their implementation, coordinate the work of team members and ensure programmes are delivered on time and to required quality standards.
We have a sought-after Covid-secure office close to Guildford train station, from where you will work three days a week, with two days a week to be worked from home.
There has been an error submitting your application. Please try again.
Account Executive / Senior Account Executive
We have a fantastic opportunity for a talented account executive / senior account executive to join our friendly and hardworking team. We offer internal and external training, early responsibility, mentoring and opportunities to travel internationally.
You will be working across a range of international clients in a supportive and sociable team. Reporting to an account manager, you'll be able to hit the ground running in media relations, press release and article writing, and social media.
We have a sought-after office close to Guildford train station with parking. We operate hybrid working, with three days in the office and two days worked from home. 
There has been an error submitting your application. Please try again.