80:20 Communications - 26th January 2016
With its huge cultural and historic attractions, Iran stands to develop a thriving tourism industry, but must first address some vital PR challenges.
Iran's nuclear agreement and the lifting of international sanctions pave the way for a vast expansion of the country's tourist industry. Particularly given the instability affecting traditional tourist hubs in the region, such as Egypt and Syria, Iran is already being spoken of as the hot new Middle East destination – if largely for the intrepid traveller at this stage.
The Iranian government has big goals for tourism. It wants to lessen its economy's dependence on oil and natural resources and reduce Iran's high rates of unemployment. President Hassan Rouhani is aiming to attract 20 million visitors annually by 2025, which he hopes will contribute £20 billion to the Iranian economy.
Tourism to Iran was on the rise even before this month's sanctions breakthrough, encouraged partly by an easing of visa requirements for various nationalities, if not for British or American visitors. The country is therefore clearly pitching to a receptive market.
However, as a country that hasn't been on international speaking terms for many years, there are significant communications issues for Iran to address for its tourism plan to work. While many PR considerations are common to all would-be tourist destinations, Iran's culture and recent history create some unique challenges.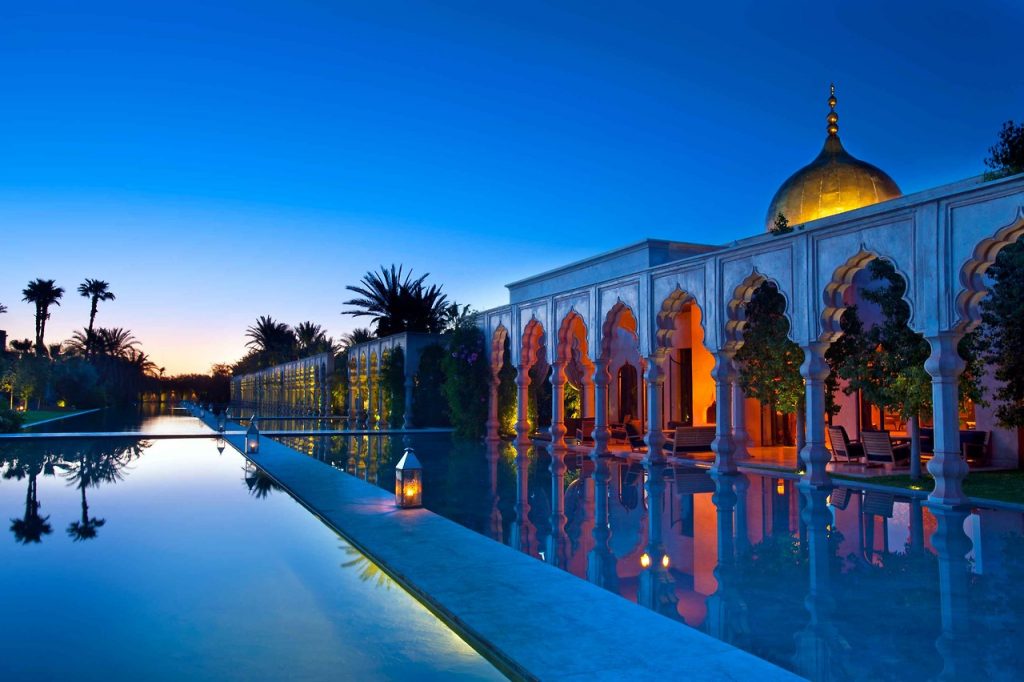 1. Decide the strategy
Iran needs first to decide what type of tourism experience it is offering. As a deeply religious nation, Iran is highly observant of Shariah law, which forbids various practices common to Western tourism, such as alcohol consumption, unmarried couples sharing a hotel room and public displays of affection between men and women. Will Iran opt for strict religious adherence from visitors, as one might expect, or a more liberal approach, as in the UAE, Malaysia and Turkey? Will tourists be granted access to the entire nation and allowed to mix freely with locals, or will the country take a more segregated approach, as in the Maldives, keeping international visitors largely within tourist enclaves?
These points will help determine Iran's target audiences. Will it seek to attract visitors globally, including from the West, or will it prioritise Islamic tourism from other Muslim states? In turn, this decision will shape the messages Iran needs to deliver to achieve its goals.
2. Promote Iran's attractions
Iran is home to some of the world's most stunning historic and cultural sites, but many of its attractions are comparatively unknown. Many travellers will be aware of the dramatic ruins of Persepolis, dating from 550BC, and that these may be visited from neighbouring Shiraz, with its lush, green parks and minor palaces. It is also widely known that Isfahan is arguably Iran's most beguiling tourist attraction, with the dazzling architecture of its ancient mosques and palaces. The imperial palaces of Tehran will also feature on many a traveller's itinerary. However, less well known are Iran's many other attractions, including beaches, 19 ski resorts (who knew?), hiking, mountain climbing and bird watching. There is much to be done in telling Iran's destination story and a need to deliver these messages vividly and visually across print, broadcast and social media channels.

3. Promote traveller security
The early stages of Iran's tourist expansion will be a confidence-building exercise for many audiences. Decades of political isolation and fierce anti-Western rhetoric mean Iran and its people are poorly understood by international travellers, and vice versa. In fact, Iranians are famed for their hospitality and there are countless tales of foreign visitors being surprised and delighted by the warmth, humour and good-natured curiosity they have encountered from locals. Visitors are also often surprised by how modern Iran is in many respects, with social media widely, if unofficially, used and the sharing economy alive and well, with an estimated 50,000 Iranians hosts registered on Couchsurfing.com.
Nevertheless, Iranians have been taught for years that foreign visitors are 'spies' and pose a threat. The differences between strict Shariah compliance and liberal Western social mores create huge scope for offence and mistrust. Even though Iran's government wishes to court tourist traffic, the country's hardline conservatives may seek to inflame tensions to discourage international visitors and defend Iran's cultural purity.
Therefore, Iran has three-fold communications challenge with regard to traveller security: convincing mainstream international visitors that they will be safe; educating tourists about the social conduct and etiquette that will be expected of them in Iran; and winning 'hearts and minds' domestically so that international tourism is welcomed for its economic benefits and not felt to threaten Iran's deeply held cultural and religious values. The latter task is likely to pose a considerable challenge and require many years of social outreach and education.

4. Promote infrastructure and connectivity growth
In 2016, Iran lacks much of the basic infrastructure needed to meet its tourism aspirations. However, urgent activity is underway to address some of these weaknesses.
The supply of hotel accommodation is on the increase, from a low base, with Rotana, Accor, Melia and Jumeriah among the international operators building or considering properties in the country. According to airline intelligence provider OAG, Iran's airline capacity of 22 million seats (international and domestic) is low for a country with 80 million citizens, but there are excellent prospects for growth: Iran's domestic market has 14 airlines, three of which launched in 2015 alone, while international seat capacity has increased sharply in the past two years, with growth driven mainly by the Gulf carriers and Turkish Airlines.
However, financial transactions remain a major hurdle for foreign visitors and tour operators. Iran's banks provide little support for foreigners, making it difficult or impossible to access bank accounts at home. Online and electronic payments are therefore problematic and, as a result, most visitors have to resort to carrying large quantities of cash. Other infrastructure weaknesses include a limited domestic transport network, a shortage of rest rooms along major roads and a lack of trained drivers and tour leaders.
Clearly, Iran's infrastructure shortfall cannot be made up overnight and will take years to remedy. However, every fresh development and milestone passed is a potential good-news opportunity for Iran to communicate. This situation creates an ample supply of PR ammunition that must be exploited fully over coming years to progressively guide and shape perceptions of Iran as a desirable and welcoming destination.