News - 7th July 2020
Read time: 4 minutes
On 4th July 2020, electric scooter trials were allowed on UK roads for the first time under Government-approved plans to fast-track e-scooter legalisation. As specialists in sustainable transport PR, we've been following the plight of the e-scooter in the UK with interest.
The Department for Transport's announcement on 30th June came amidst growing calls for the government to re-focus on environmental issues and pressure to provide alternatives to public transport during the pandemic, helping passengers avoid crowds. Sales of e-bikes, for example, surged during lockdown.
The move has been welcomed by the UK's micromobility community, although the rules are somewhat confusing, so at 8020 we've been exploring the zig and zag of the e-scooter under these new trials.
How will the trials work?
The Government has essentially lifted restrictions classifying electric scooters as 'Personal Light Electric Vehicles (PLEVs)' which had made them illegal on public roads and footpaths under the ancient Highways Act of 1835.
This change, after a consultation in March which explored new transportation modes, includes e-scooters, e-cargo bikes and drones for transporting medical supplies. It signals a fresh look at how new technologies could expand transportation options in the UK.
As of now, e-scooters are available for hire in pre-approved trial locations around the UK. Users will need a full or provisional car, motorcycle or moped licence to take part in the trials and must be 16 or over. The vehicles will be limited to 15.5mph and will only be allowed on roads, cycle lanes and tracks, but not pavements.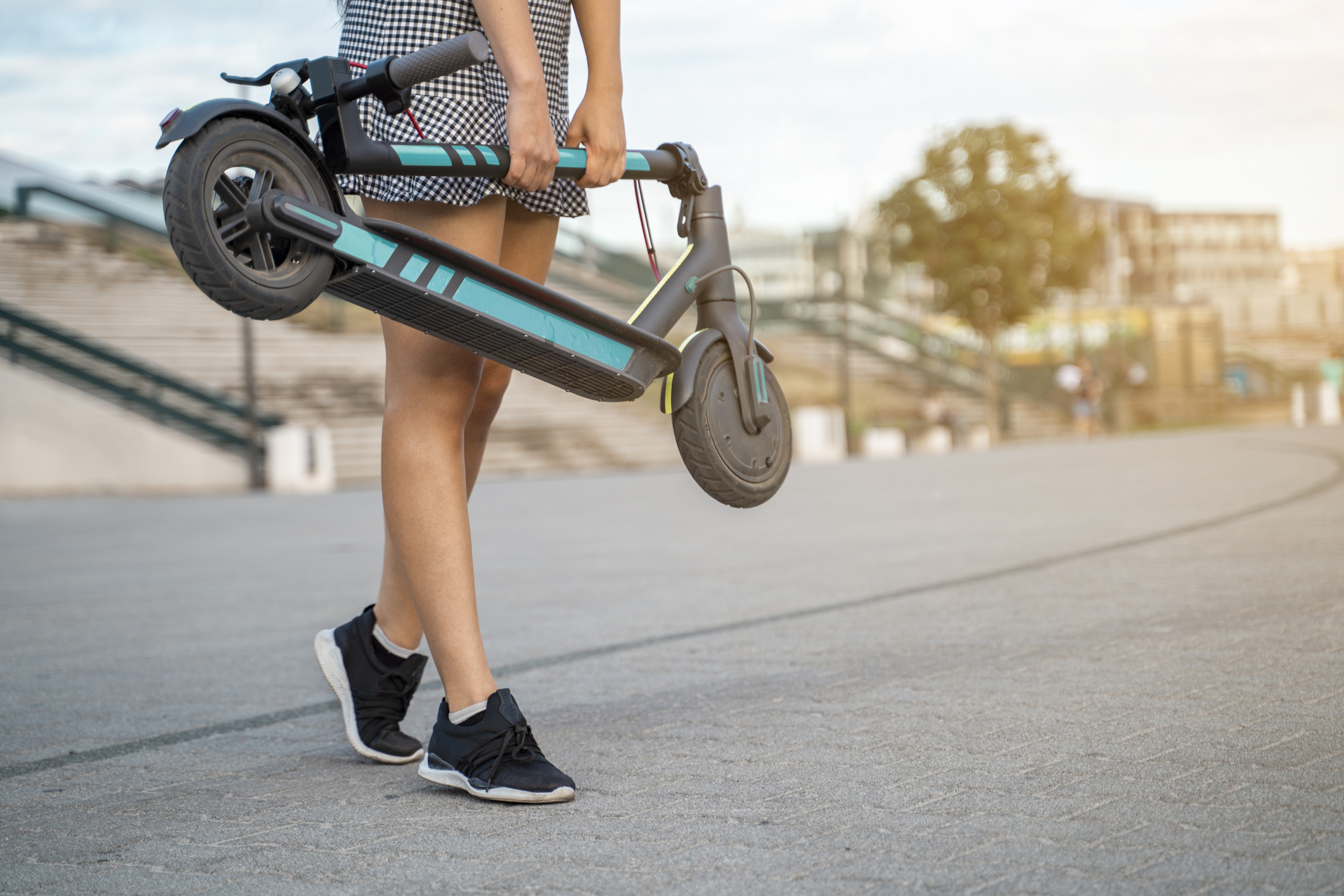 An important point to clarify is that even though there is nothing stopping you from buying your own electrically powered scooter, these new regulations only cover rental schemes. Anyone riding a private scooter on UK roads risks receiving a £300 fixed penalty notice and six points on their driving licence.
The trials, which are scheduled to last 12 months, will be "closely monitored" by the Government to assess the benefits of e-scooters and their impact on the public.
So, why is this good news?
This welcome trial could open the door to major benefits, as transport minister Rachel Maclean explains: "E-scooters may offer the potential for convenient, clean and cost-effective travel that may also help ease the burden on the transport networks, provide another green alternative to get around and allow for social distancing. The trials will allow us to test whether they do these things."
Sunday 5 June was World Environment Day. E-scooters are extremely efficient and offer a real alternative to the modern commute.  One vehicle weighs around 28 pounds and runs via an efficient electric motor, giving huge advantage in terms of energy use when compared to a car. E-scooters are also generally cheaper to use than alternatives like public transport, taxis, and personal cars. And, given that pollution kills nearly as many people as smoking each year, and many cities are over congested, anything that potentially eases this problem is surely a good thing.
One of the more interesting use benefits cited by e-scooter companies is around mental health. Commuting in the open air rather than on crowded subways or in gridlocked traffic could mean a happier, less stressful day for many.
Finally, this development could not have come at a better time for the companies hoping to build businesses on these new technologies and services. The legalisation of e-escooters could lead to the creation of new jobs.
The challenges
Clearly, there are some issues with widespread e-scooter use.  In 2019, the Financial Times reported on e-scooters jostling for space and being subsequently dumped in Paris, demonstrating that the French capital was not yet set up for mass e-scooter adoption.
London is one of the most densely populated cities in the world, where the streets are designed for cars and pedestrians. Concerns around speed are rampant. Most regular electric scooters have a max speed below 20mph, though a few models can reach up to 50mph. They can be dangerous in a collision, as proved by several unfortunate deaths. Proper regulation on the speed at which these vehicles can travel (both physically and legally) should help reduce the danger, although not entirely.
During our time working with MOVE 2020, we gained some helpful perspectives from the side of the e-scooter companies. For example, we arranged for City AM to interview Patrick Studener, vice president at Bird, one of the rental companies vying for e-scooter legalisation alongside Lime, Voi, Wind, Tier, Circ and Dott.
When confronted with the question around safety and e-scooters potentially flooding UK streets as they did in Paris, Mr Studener made the case that we have a skewed perception of how city roads should operate. He said that only when we change the way we look at the street, will we realise that it is cars, not pedestrians and bikes, that are flooding our cities and making them dangerous. "Those people look at the streets and see scooters everywhere. But they don't see the 50 cars on the same road… Let's challenge that assumption," he said.
Having tried out Lime's e-scooters around Washington DC, we can confirm they have huge potential to be an environmentally friendly, efficient, and FUN way to connect first and last mile journeys, commute to a meeting across town, or "scoot" around your daily errands. Here's hoping for a successful outcome to the current trial that can see these benefits fully arrive in the UK.