How-to... - 27th May 2020
Read time: 4 minutes
We're all familiar with the social media platforms Instagram, Twitter, LinkedIn, Facebook and, increasingly over our lockdown period, TikTok. The average adult spends over two hours per day scrolling through these channels on their smartphone.
As an avid watcher of TikTok, I'm very familiar with the app, but for those who want to know a little more about the platform and how to get involved, we've prepared a list of everything you need to know.
What is TikTok?

TikTok was first launched in 2016 for the Chinese market and was later made available outside of China in 2017. It was formerly known as Musical.ly, until ByteDance acquired the company for around $1billion.
The app allows users to upload videos of up to 60-seconds where they can lip-sync, sing, dance and more. The app is divided into two main feeds. The first is the default 'For You' page, an algorithmically-generated stream of videos based on videos you have previously liked. The second feed includes videos from users that you follow. As with other social media platforms, hashtags are used to ensure each video is reaching the correct audience.
Who uses TikTok?
41% of TikTok users are aged between 16 and 24, the older end of the Gen-Z demographic. Up until this year, TikTok was largely undiscovered territory for anyone over the age of 25. But, since the outbreak of the COVID-19 pandemic, this has now changed. With travel restrictions enforced to prevent the spread of the virus, seeing 3.9 billion people living under lockdown measures in April 2020, users of all ages rapidly increased.
At the end of April, TikTok surpassed 2 billion global downloads across iOS and Android devices. TikTok is now available in over 150 countries, has over 1 billion users who spend around 52 minutes a day on average on the platform. According to app analytics firm Sensor Tower, one in three people in the UK has installed TikTok on their devices since Prime Minister Boris Johnson announced lockdown measures in March.
Since COVID-19, we have seen videos of NHS staff dancing, how to guides for making your own masks at home, renovation projects and even the World Health Organisation sharing advice on how to stay safe during the pandemic. The platform is both a source of entertainment, and information.
#TikTokTravel
So, are travel brands currently missing a trick? Many are already engaging and recognising that TikTok should be a key part of their Travel PR strategy. In 2019, Kerala Tourism became the first state tourist board in India to join TikTok, launching its #YehMeraIndia campaign. Contiki's TikTok account has racked up more than 1,000 likes, but by creating their own hashtag #contikifindyourpeople, the brand has encouraged users to gather their own video content, generating 1.6 million video views and celebrating what Kerala has to offer.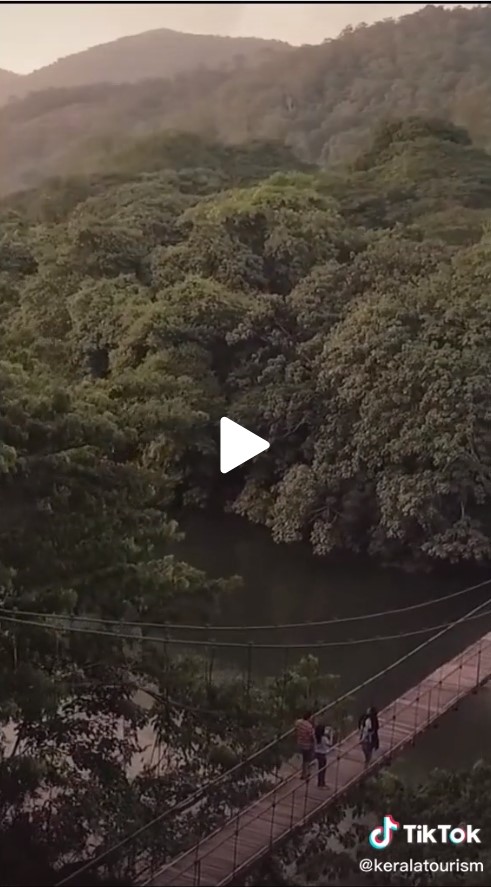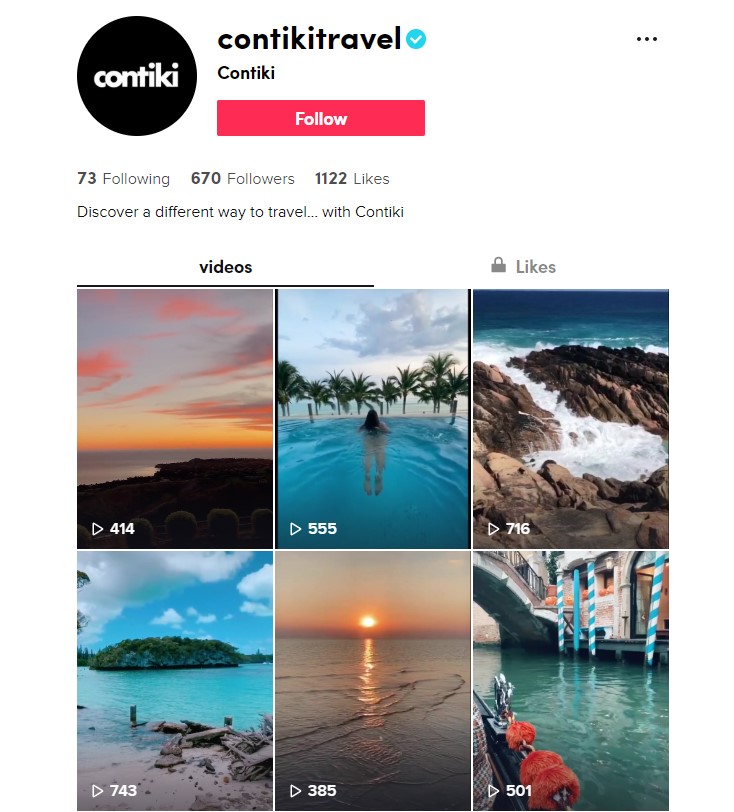 The hashtag #TikTokTravel is one of the most popular on the platform, with an impressive 13.7 billion views. Engaging with this hashtag presents the perfect opportunity for airlines, travel operators and accommodation providers to share videos on hidden destinations, the best beaches to visit and most impressive landmarks.
Tips to get started
There are many opportunities for any industry to become involved on TikTok, powered by a dose of creativity, the patience to film and edit, and a good understanding of what users are interested in watching. The brands that have the best engagement to date are also consistent, with daily video uploads to achieve a good following base and likes.
Telling a story is the key ingredient to a successful TikTok video, with music integral to every post. By choosing songs that are currently popular in streaming charts, you can help your brand gain more traction with a younger audience.
Travel brands can also create their own #Challenges on TikTok, for example you could ask your followers to share a video on a hidden destination they have found whilst travelling, using the hashtag #HiddenGems. Each user then adopts this challenge and makes it their own. Challenge videos are extremely popular and guarantee a high participation rate. Look at the #dontrushchallenge, #wipechallenge and #fridgechallenge to get started.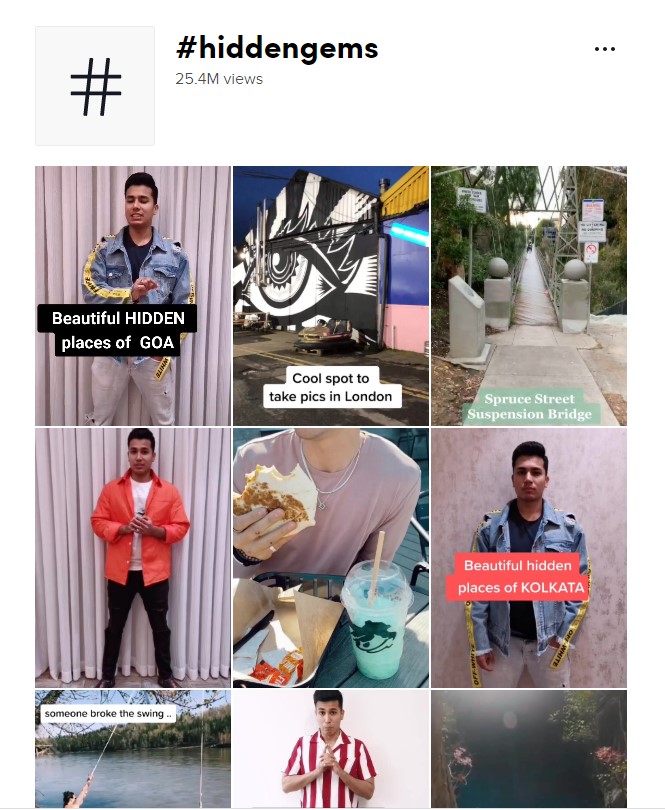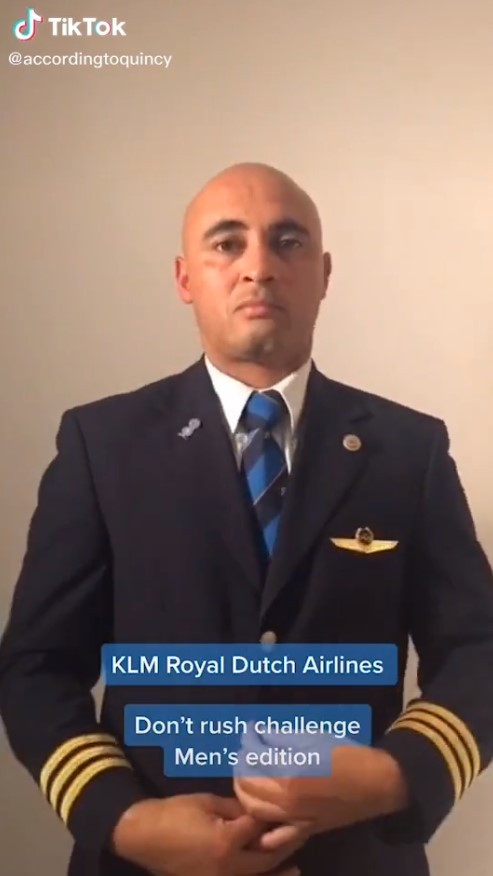 Did you also know that TikTok has its own influencers? Influencer marketing isn't just limited for platforms such as Instagram or YouTube. The makeup and fashion industries have already caught onto this trend and the travel industry is likely not far behind.
Why now?
With many of us mentally planning our post-COVID-19 dream trip, it's a great chance for travel brands to entice new visitors, once travel restrictions allow. TikTok should be on the radar of every travel brand, because it provides the opportunity to connect with billions of potential customers and fuel our wanderlust.