Aviation - 3rd February 2021
Read time: 4 minutes, 30 seconds  
Before Covid-19, the reporting of the world's leading aviation and transport correspondents was dominated by another issue – sustainability. Airlines, travel providers and transport operators were under pressure to show the real steps they were taking to reduce their contribution to global carbon emissions.
Fast-forward to 2021 and as the media muses on how aviation and travel will look post-pandemic, sustainability is certain to rise back up the agenda. As specialists in aviation PR and travel PR, we know that for the UK aviation industry to keep public support, it needs to be much more vocal about what it is doing today to ensure a greener tomorrow. One such project is The Jet Zero Council.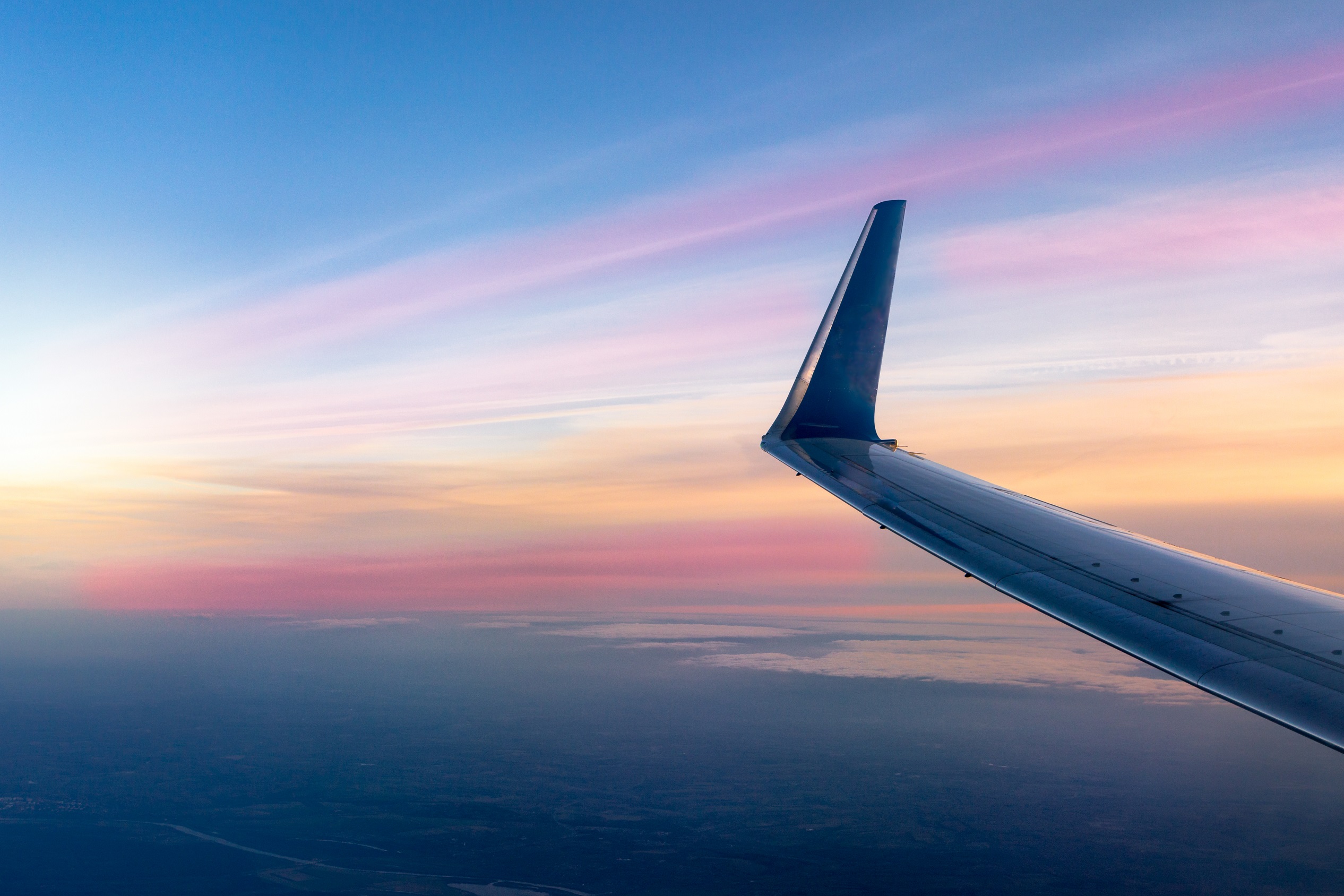 What are the aims of Jet Zero Council?
The Jet Zero Council (JZC) is a partnership between the aviation industry and the UK government to drive the delivery of new technologies and come up with innovative ways to cut aviation emissions.
In June 2020, the UK transport secretary, Grant Shapps, announced the JZC in a Coronavirus briefing to the UK public. The goal of the JZC is to develop the first zero-emission transatlantic passenger aircraft within a generation. In order to do this, the JZC is developing and industrialising zero-emission aviation and aerospace technologies, establishing UK production facilities for Sustainable Aviation Fuels (SAF), commercialising the industry by driving down production costs and, lastly, developing a coordinated approach to the policy and regulatory framework needed to deliver net zero aviation by 2050.
Who are its members?
The JZC is made up of 32 members to date and chaired by government ministers. Other members include Sean Doyle, CEO of British Airways, John Holland-Kaye, CEO of Heathrow Airport, Julie Kitcher, executive vice president of Airbus, and Anna Mascolo, CEO of Shell Global Aviation.
What impact does this have on the aviation industry?
In November 2020, the government committed to investing £21million in SAF to help aviation achieve net zero emissions by 2050. The investment will fund a one-year competition to support the development of SAF, a commercial plant for its production, and the establishment of a clearing house to certify new fuels and develop UK expertise.
Various companies already produce SAF, such as Neste and World Energy, LanzaTech. However, new research by industry coalition Sustainable Aviation has further identified seven industrial clusters in the UK that could house up to 14 sustainable fuel production facilities, in Teesside, Humberside, the north west, South Wales, Southampton, St Fergus and Grangemouth. Through UK production and global exports of technology and expertise, it is estimated a UK SAF industry could provide £2.9billion annually to the UK economy and create 20,200 jobs in SAF production and export services. Doing all this close to home would save 3.6 million tonnes of CO2 annually by 2038, hugely supporting the UK's carbon emissions goals.
How important is SAF for lowering C02 emissions?
Sustainable Aviation Fuel (SAF) is made from sustainable materials including plants, used cooking oil, solid municipal waste, lawn clippings and even used clothes. SAF cannot be made from anything that diverts land use from food crops or destroys forests, as this would mean the fuel is no longer sustainable. The most important aspect of SAF is that is reduces lifecycle emissions of carbon dioxide, the world's most significant greenhouse gas.
Due to the way SAF is made, the fuel provides an effective way of reducing aviation's impact on climate change and, being similar to fossil fuel, it allows regular jet fuel to be mixed with SAF without requiring modifications to an aircraft engine. Since 2016, over 250,000 flights have taken to the skies using SAF and more than 40 airlines now have experience with the fuel.
However, the issue is the scale of SAF currently being produced. A lot more is needed, which is why the introduction of the JZC and government funding in SAF production facilities has been broadly welcomed across the aviation industry.
Are there any industry bodies that focus on providing information on SAF?
There are a number of industry bodies researching and providing information to the aviation industry on how to lower CO2 emissions and, in August 2020, The Business Aviation Coalition for Sustainable Aviation Fuel (SAF Coalition) released an informational guide detailing how industry leaders can incorporate SAF into their operations and accelerate the adoption of low-carbon fuels, while reducing greenhouse gas emissions.
The European Business Aviation Association (EBAA), the leading trade organisation for business aviation companies in Europe, is part of this coalition and recently received Aviation International News magazine's 2020 Top Flight Award for sustainability alongside other EBAA partners.
To see so many industry bodies spurring the adoption of SAF and providing businesses with advice on how to minimise CO2 emissions is a welcome start. However, the government, energy businesses and airlines will have to invest substantially more in SAF production to ensure it is rolled out globally.
The International Air Transport Association (IATA) estimates that current SAF production is 50 million litres a year, but needs to grow to huge seven billion litres a year by 2025 to represent 2% of 2019 fuel consumption. Meeting this target would see the scale of production reach a tipping point say IATA, where SAF costs drop to levels competitive with jet fuel. For this to become a reality SAF production needs to scale fast.