Sustainability - 23rd June 2020
Read time: 3 minutes, 30 seconds
The e-bike revolution
Good news feels hard to find at the moment but, as experts in sustainable transport PR, we're delighted to see bicycle shops enjoying a surge in demand for e-bikes during the COVID-19 pandemic. Many people in high-risk groups for coronavirus, or those with other health concerns, may be reluctant to return to public transport for a long time yet (an opportunity electric cars should exploit too). Will this high demand continue as lockdowns ease internationally? Are e-bikes coasting toward long-term success? What could put the brakes on progress?
James Metcalfe, co-founder of British e-bike manufacturer Volt, says over half the bikes sold in Germany are now electric and expects the UK to deliver similar success in the next five years. He highlights the sheer fun of e-bikes, perhaps outstripping even traditional cycles, saying: "It's every kid's dream – a bicycle with a motor on it."
Green gains
Strongly promoting the environmental benefits of e-bikes will be critical in the months and years ahead. The Centre for Research into Energy Demand Solutions (CREDS) says e-bikes, if used to replace car travel, could "cut car CO2 emissions in England by up to 50% (about 30m tonnes per year)." Acknowledging the value of state support in the fight against climate change, CREDS is calling for e-bike use to be included in the UK's Transport Decarbonisation Plan, local government place-based carbon reduction programmes, organisational travel plans and in post-coronavirus initiatives.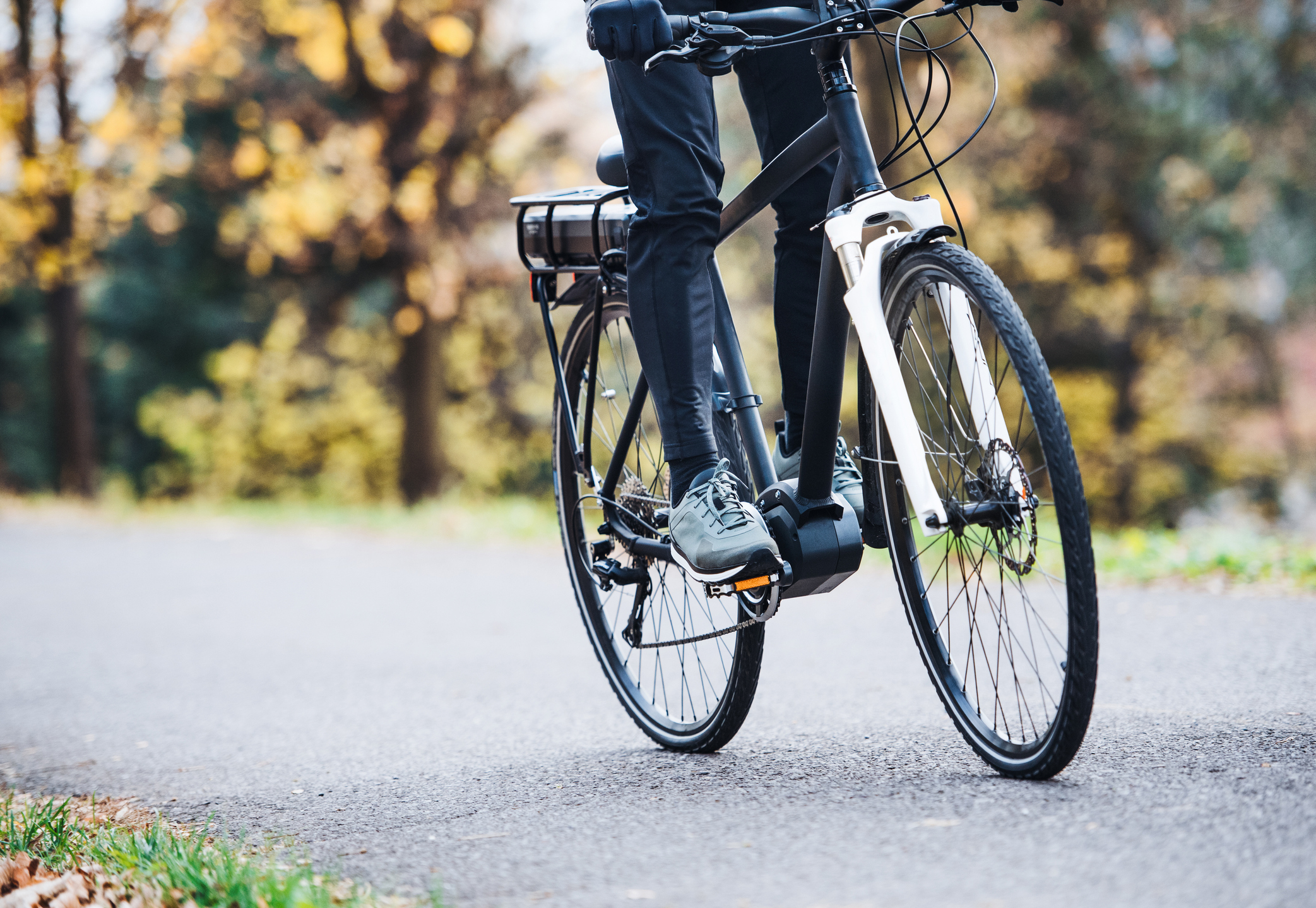 Infrastructure and integration critical
Talking of state support, UK transport secretary Grant Shapps announced a £2bn package this May to encourage cycling and walking, including pop-up bike lanes. Greater Manchester authorities want to create 150 miles of protected cycle track and Transport for London is planning a 'bike Tube' network above Underground lines. E-bikes need this kind of infrastructure to thrive and governments everywhere will want to ensure the current momentum and progress is maintained as lockdowns ease. There are already concerns from London Cycling Campaign that the city is in real trouble if emergency bike lanes are not built soon. In a post-coronavirus world, many fear a surge in private car use. E-bikes must be given the chance – which means the infrastructure – to offer people a genuine, practical alternative to driving.
Joined-up thinking will be essential too, with integrated transport strategies ensuring e-bikes can easily be used with, and alongside, public transport.
Power surging
Range anxiety, the fear your electric mode of transport has insufficient power to reach your final destination, is a term that originated with EVs and is now commonly heard within the e-bike sector. To address this, messaging is key to let the public know power is improving. Many modern e-bikes use lithium-ion batteries, which are reportedly lighter, longer-lasting and faster to charge than the lead-acid batteries earlier e-bike models used.
A price problem?
Those power improvements will help hesitant buyers commit. After all, as with other breakthrough technologies, we must admit e-bikes aren't exactly cheap. You can easily spend well over £4,000 on an e-bike, and might struggle to spend much less than £1,000, but prices are likely to fall as demand rises. Right now, initiatives to encourage cycling to work (such as Cyclescheme) can help take the sting out of the cost.
To spend wisely, finding the right model for their needs, people should be encouraged to talk to manufacturers of leading e-bikes, such as the impossibly cool Gocycle range (made by Karbon Kinetics) and Tern (whose GSD brand I favour).
Security market must keep pace
If you've invested in an e-bike, then you'll want to keep hold of it. Insurance company Admiral reported that UK bike thefts soared by 46% year-on-year in the weeks after lockdown began. David Fowkes, head of household underwriting, says: "Several cycle retailers have reported that they've sold out of many models, and while this is good news for the nation's fitness, our data suggests it's also resulted in an increase in bicycle theft." People staying home during lockdown makes burglary harder than usual, meaning "thieves are probably looking for easier targets and the rise of budding cycling enthusiasts around the country [might present that] opportunity."
Expensive e-bikes will attract thieves long after lockdown. Security measures must be maximised to help people feel confident protecting their investments, from sturdy locks to secure racks and storage (from Cyclepods to multi-storey bike parks).
Fun, healthy, environmentally friendly and efficient – modern e-bikes offer the world a fantastic way to travel. In a post-COVID-19 era they could form a key part of our return to work, while also making those weekend adventures greener too.