Integrated PR - 14th June 2012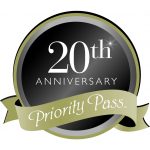 Priority Pass, the world's leading independent airport lounge access provider, has appointed aviation, travel and transport PR consultancy 80:20 Communications to promote the company's 20th anniversary internationally.
Launched in 1992, Priority Pass offers frequent travellers airport lounge access, irrespective of their class of travel, airline flown or existing membership in an airline loyalty programme. Priority Pass has millions of members throughout the world and provides access to more than 600 airport lounges in 300 cities in over 100 countries.
We have devised a series of newsworthy projects to mark Priority Pass's anniversary, including an international study of future trends in airport lounge design. The PR programme will target business-to-business audiences in the travel and financial services sectors, as well as individual business travellers. We will also work with independent PR consultancies to help deliver Priority Pass's messages in key international markets.
Our team for Priority Pass is led by founder and managing director Marc Cornelius, reporting to Priority Pass brand director Jonathan French.
French says: "80:20 Communications offers a compelling combination of aviation and travel industry knowledge, strategic insight and international media experience. I am sure they will help us get the maximum PR benefit from this milestone event and we look forward to working with them."
Cornelius says: "Although much of Priority Pass's success has been based on business-to-business marketing, in today's world it is vital to win the hearts and minds of empowered employees as well as corporate decision-makers. Priority Pass created the concept of the independent airport lounge access programme, but in the face of growing competition has recognised the need to communicate with the market in a bottom-up as well as top-down manner. It is very exciting for us to work with such a prestigious global brand at this important juncture in its development."