Financial Services - 9th November 2010
London, England, November 9, 2010 – Maddox Consulting, the strategic management consultancy specialising in the transport, travel, leisure and environmental sectors, is expanding its team with the appointment of Augusto Viansson Ponte as aviation practice leader.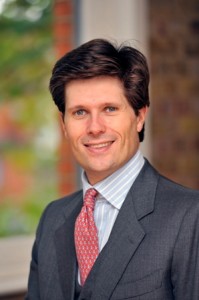 Founder and managing director Tony Davis says: "Maddox Consulting has built a strong reputation in the aviation sector, providing business strategy consulting and transaction support to airlines, airports, infrastructure investors and governmental bodies. The coming years will see the aviation industry grapple with yet more fundamental issues, such as airline consolidation, new infrastructure investments and the integration of air and ground transportation networks. With the addition of Augusto, Maddox Consulting is better placed than ever to provide expert advice on these issues, based upon a deep understanding of the sector."
Maddox Consulting's client experience ranges from British Airways and Qantas to Air Malawi and Air Bosna, from Eurostar to the Stansted Express, from Exeter Airport to Stewart International Airport (New York). The firm has also advised the UK's Department of Transport, BAE Systems, banking group Macquarie and JP Morgan Private Equity.
Viansson Ponte brings Maddox extensive experience of providing business strategy and transaction advice to airlines, airports, business aviation operators and investors. Before joining Maddox, Viansson Ponte was managing director of executive aviation broker Big Air, which built a strong franchise serving charter customers in London's financial services sector. Previously, he spent nine years with premier strategic management consultancies L.E.K. Consulting and Catalise, working on a range of aviation assignments in the UK, continental Europe, the Caribbean and Middle East. Viansson Ponte's early career was spent in investment banking with Deutsche Morgan Grenfell.
Viansson Ponte's experience includes advising on the expansion and ultimate sale of airline Go!, the restructurings of Brussels Airlines and BWIA West Indies Airways/Caribbean Airlines, the development of Sharm El Sheikh International Airport and the acquisition of Aeroporti di Roma by Macquarie.
A high resolution image of Augusto can be found here.