Aviation - 4th August 2020
Read time – 2 minutes, 30 seconds
There's been a fair amount of press recently about business aviation's bounce back, including our own view of the industry's resilience in the face of a crisis.
But less attention has been given to the critical role business aviation has played in tackling Covid-19. With extensive and varied product lines, these aircraft types vary hugely in size, range, price and capabilities, so have multiple applications for special missions.
Here are three ways business aircraft have been retasked during the Covid-19 crisis.
Air ambulance
A modified Gulfstream III operated by Phoenix Air for the American CDC, which completed more than 40 lifesaving missions during the most recent Ebola crisis, is now being used for the response to Covid-19. In one case, described as 'the most complicated air ambulance mission in aviation history', the Gulfstream III was flown over 8,000 miles into dangerous mountainous terrain in Bhutan, to bring home a critically ill Covid-19 patient.
It's not only long-range aircraft that are used for medical missions. Last year, Svenskt Ambulansflyg, a Swedish air ambulance operator, announced plans to purchase six Pilatus PC-24 twinjets, the first to use this 'super versatile' aircraft for medical flights. The PC-24's ability to operate from unmade runways makes it a good fit for Sweden's remote communities, and single-pilot operations reduce the number of crew to be called on in an emergency.
Cargo transportation
With demand for Personal Protective Equipment (PPE), ventilators, food, hygiene products and other essential supplies spiking as infection rates rose around the world, the usual strategy – using the belly hold of commercial airliners – was hampered, as passenger jets were largely grounded by governments. Instead, many agile turboprops and jets were called on to fill the gap.
Manufacturers have been some of the first to assist with deliveries, with Boeing using a jet from its own corporate fleet, a BBJ1, to deliver 54,000 masks from China to the United States in April. Textron Aviation has highlighted how one customer, Active Deployment Systems (ADS), has been using its Cessna Citation CJ2+ light jet to fly supplies – tent systems, showers, generators, laundry and fuel – to temporary hospitals and relief centres across the US.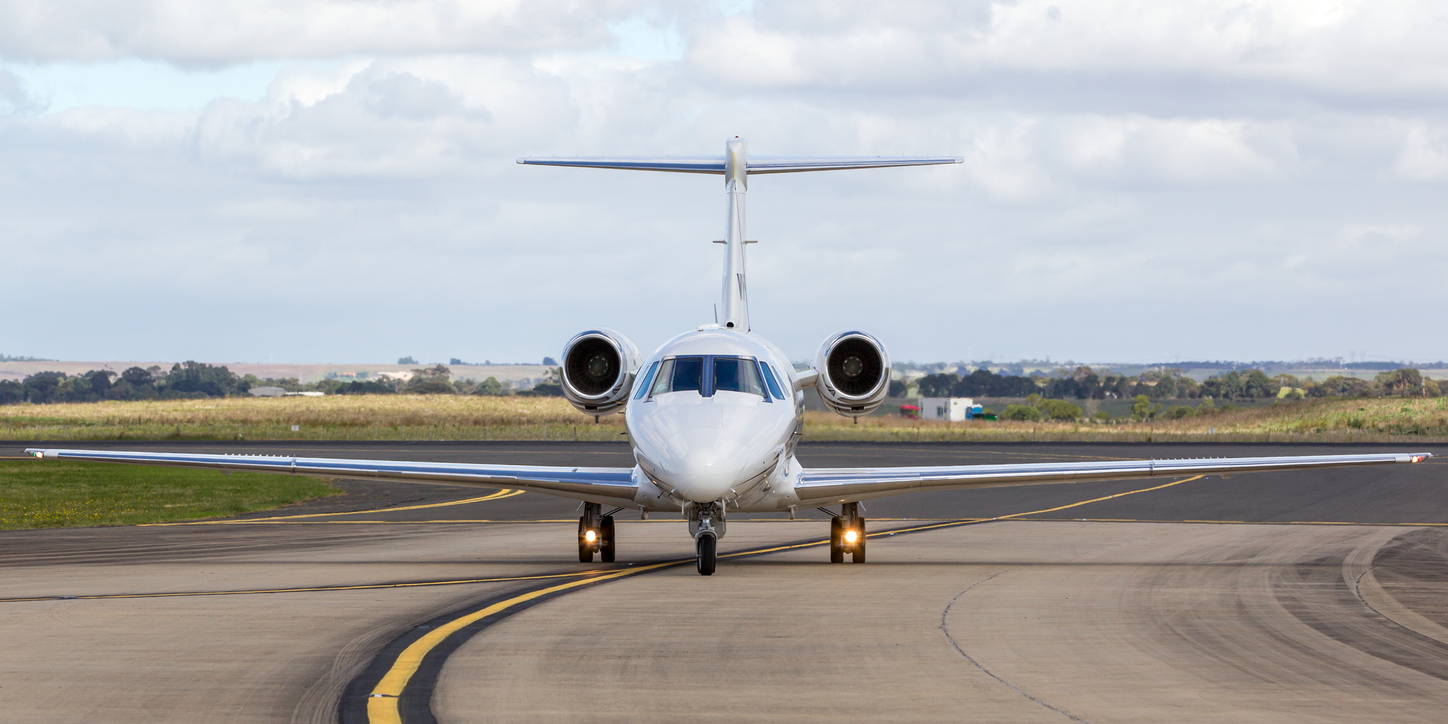 Governmental missions
Business aircraft that haven't been modified with cargo doors or medevac cabins are also playing an important role in the fight against Covid-19. They have been flying scientists on fact-finding missions, repositioning medical staff to areas with a shortage of personnel and enabling international cooperation.
Dassault, for example, has donated two wide-cabin jets to the French government: a 15-seat Falcon 8X and 13-seat Falcon 900, to aid the French Defense Ministry's 'Opération Résilience'. The jets' first mission, on 5th April, flew 26 medical professionals from Brest back to Paris. The doctors and nurses had been assisting Covid-19 patients on France's 'ambulance train', a route to quickly transport patients by rail.
As an industry, business aviation has long known how to be agile, adapting to each challenge as it arises. These aircraft weren't necessarily designed to tackle a medical crisis like Covid-19, but even if they weren't already modified, they've proven invaluable to the global response.
As aviation PR specialists, we're proud to represent clients that have pivoted to meet the demands of this pandemic.