Integrated PR - 2nd June 2010
One of the enduring myths about PR is that you never know if it has worked; that PR and measurement are somehow incompatible. Of course, this is far from the truth, and many businesses specialise in evaluating public relations programmes. However, what this misconception does highlight is the lack of an industry-wide approach. Finding the right way to measure your PR therefore requires careful consideration.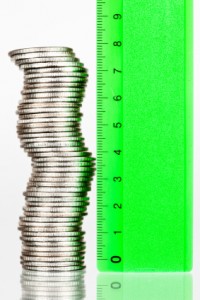 For many years, Advertising Value Equivalence ('AVE') served as the de facto industry standard. This approach involves measuring the dimensions of a published article and, using the publication's advertising rate card, calculating how much an equivalently-sized advertisement would have cost. This approach was superficially attractive because it offers a simple way to conjure up a 'value' figure that frequently exceeds the PR expenditure.
However, AVE has long been criticised for various serious shortcomings. Most obviously, AVE fails to account for whether an article is positive or negative, so a critical pasting scores equally with a rave review. AVE also reflects the prevailing advertising market, which means editorial coverage is bizarrely judged less valuable during a recession. Furthermore, AVE offers no way of evaluating coverage in outlets that do not accept advertising; while this was already problematic for assessing coverage on the BBC, it has become far more of a weakness with the advent of social media.
A better system for evaluating PR would be one that can cope with both traditional coverage and online mentions and is able to analyse the tone, influence, reach and acceptance of the article or 'conversation'. Unfortunately, standing in the way of this ideal solution are the familiar enemies of time and money. As Louise Terry, communications head at cosmetics giant L'Oréal UK, says: "Thorough measurement that evaluates content, the extent to which messages are communicated, and tone is very expensive and can cost as much as the PR campaign itself."
In the absence of a catch-all solution, many organisations instead use a combination of evaluation methods. For example, AVE figures, with their acknowledged shortcomings, may be supplemented by website traffic figures, online press release readership statistics and qualitative opinion research.
At the most basic level, all companies should employ a cuttings agency to provide a comprehensive media monitoring service. To undertake a PR programme without this support is akin to kicking a football but not looking to see if you have scored.
There are a wide selection of PR monitoring and measurement tools, such as Google Alerts, media monitoring system Meltwater and social media tool Radian6. For even more sophisticated scrutiny of your PR effectiveness, you might want to consider the thoughts of US PR measurement guru Katie Delahaye Paine or the services of a global media analysis and evaluation company like Metrica.
Finding the right approach for your company again depends on time and money. However, although smaller organisations may be unable to afford comprehensive evaluation, all businesses should be aiming for a clear sense of their media and online profile.
To learn more about PR measurement and evaluation, read PR Week's features on AVE and online measurement.