Integrated PR - 27th January 2011
Corporate sponsorship and brand activation are fine tools for business but they can occasionally put a premium on the quality of the PR support that they receive. Whether it is a sports event, a cultural occasion or a personal endorsement, planning ahead is always wise.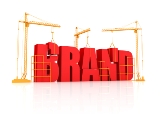 Recently a senior figure in Nike's European marketing management ran aground in a TV interview when explaining that its personal sponsorship programmes 'amplify the voice' of global stars who represent the company's brand values. At that point the interviewer asked a question about Tiger Woods – with whom Nike alone had retained its endorsement in the wake of his extramarital affairs – and the interview began to unravel very quickly and very publicly thereafter.
At the opposite end of the spectrum is Renault, which has powered Nigel Mansell, Alain Prost, Michael Schumacher, Damon Hill, Jacques Villeneuve and Fernando Alonso to Formula One world championships. Despite all this there are few who think of Renault as a performance brand instead of the manufacturer of relatively humble family-orientated motor cars.
In short, no matter how strong the synergies may be, there are many ways in which brand values may be more robust than the entity to which they are attached. Effective PR support is therefore always at a premium.