80:20 Communications - 12th June 2019
Audits – don't you love 'em? To tell the truth, we don't go running towards them with glee either. However, we're proud this week to have passed another biennial audit by the Public Relations & Communications Association for its Communications Management Standard (CMS).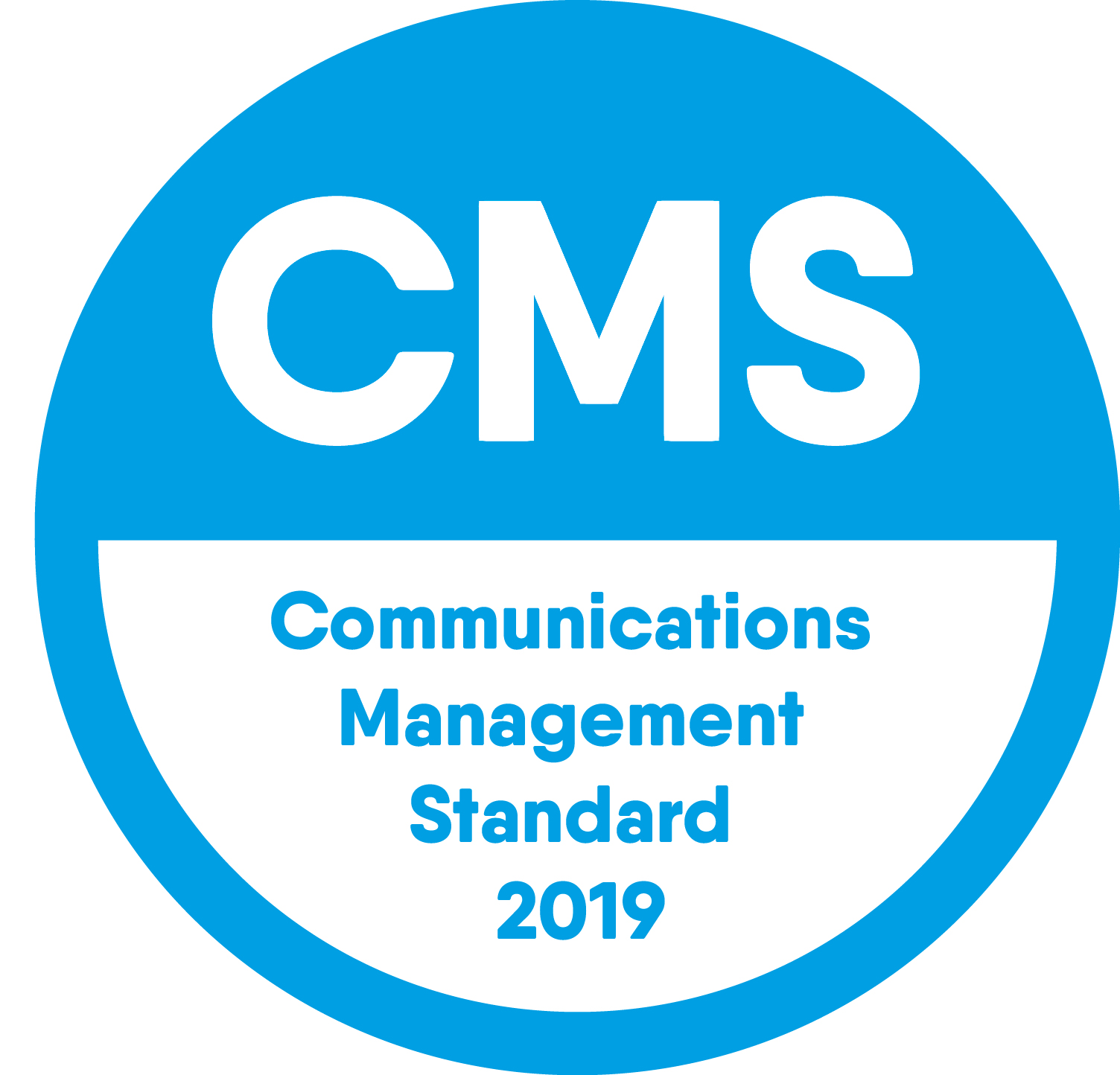 The CMS standard is all about ensuring that a communications agency is professionally run.  To pass, we've had to demonstrate that we have policies and processes in place to deliver great work for clients, a supportive learning environment for employees and sound financial management to deal with the ups and downs of business life.
The auditor's 144-point checklist looks at everything from your business plan, training regime and operations manual, to your supplier evaluation and equality policies.
Even for the most tightly run of ships, getting ready for an audit is a lot of work. However, as delighted as we are that the deadline is now successfully behind us, we genuinely believe the CMS audit is a very good thing.
Happily, most of what an auditor looks for we have in place anyway. However, there is always a new thing you hadn't thought of or a better way of demonstrating things. As a result of this year's audit prep, we're introducing a few new ideas that ought to benefit everyone.
Why should 8020's travel, aviation and transport clients care about any of this? We would boil it down to two qualities every client ought to value: quality and consistency. As an agency grows with its clients it's potentially easy for PR talent or good practices to become diluted. That is something we vigilantly guard against by investing in best practice and standardising our processes. That's how we try to ensure that on any day of the week we always bring our A Game.
So, if you are considering changing agencies, it is genuinely worth asking if a potential PR firm is an audited PRCA member or what other audited quality processes they have in place. Those qualities ought to make a difference that becomes very clear over time.