Aviation - 31st July 2009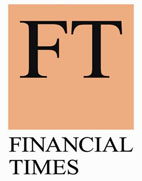 Today is Kevin Done's last day at the Financial Times' aviation correspondent.  After thirty years on the paper (crikey, they don't make 'em like that any more!),  the last ten of which he has held the aviation brief, Kevin is off to do the things we all wish we had time to do, such as writing a book, learning the piano and travelling (something ironically rare during his past decade). 
That he leaves a big hole was clear at his recent leaving drinks, which were well attended and ran late.  Guests included Sir Stelios Haji-Ioannou of Easyjet, Sir Michael Bishop, until recently of BMI, and Keith Williams, CFO of British Airways.  Big laughs resulted from editor Lionel Barber's disclosure that Kevin has been known internally as the White Rabbit, on account of his inability to deliver copy on time, but Kevin took this with good grace and got his own back when he took the mike.
As we blogged a while back, Kevin's successor is to be Pilita Clark, presently the paper's deputy news editor.  She's been on the paper for about five years and previously wrote for the Sydney Morning Herald in her native Australia.  Pilita doesn't expect to start her new beat until (possibly late) September, as she remains tied to news editing for a while longer.  In the meantime, aviation coverage will be shared out across the editorial team.  She expects to stay close to base for the first couple of months, before travelling more in 2010 to the States and elsewhere.