Aviation - 2nd September 2010
London, England, September 2 2010 – Leading business jet charter operator London Executive Aviation (LEA) is enjoying a taste of the rock star lifestyle this summer, thanks to the company's Embraer Legacy 600 fleet.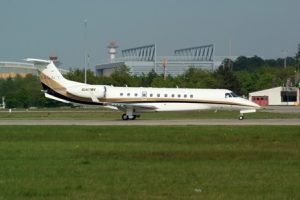 "We've been flying some of the most famous musicians in the world this year," says George Galanopoulos, managing director of LEA. "When you have a heavy international schedule of tour commitments, and literally hundreds of thousands of fans eager to see you perform across Europe, you need fast and reliable transport. The Embraer Legacy 600 is the perfect fit. It's no surprise that our fleet is in such demand from tour managers."
LEA operates five Legacy 600s, as part of the company's total 23-aircraft fleet, ranging from the entry-level Cessna Citation Mustang to the transatlantic Dassault Falcon 900EX.
Galanopoulos says the 13-passenger capacity of the Legacy 600 is "the best cabin space for the money". The Legacy also has a huge luggage hold, accessible inflight as well as on the ground.
"The Legacy 600's range is good and the dispatch rate is excellent," adds Galanopoulos, "which is another element tour managers and performers take very seriously indeed. You can't afford to be sitting on the ramp at an airport somewhere when you should be singing to a stadium full of people.
"Whether you're a top executive or a global music superstar, comfort and space are essential when you need to relax. This summer, we've flown legendary singers and guitarists all over Europe, to and from places like Paris, Rome, Stockholm and Berlin. They couldn't possibly have performed at their best if they were making those journeys in the back of a van!"
A photo of an Embraer Legacy 600 in the LEA fleet can be found here.