Financial Services - 17th February 2010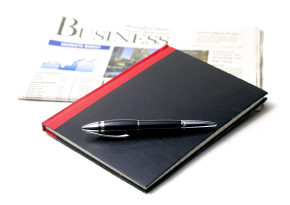 When it emerged recently that KKR had turned to Simpson, Thacher & Bartlett to advise on its Pets at Home acquisition, rather than long-standing M&A adviser Clifford Chance, the move underlined a harsh reality for law firms: competition for clients has never been greater. New times require new thinking, so it is essential to use marketing intelligently.
Public Relations offers the greatest value of any marketing discipline, and is a powerful way for law firms to differentiate themselves. However, for PR to work, it is vital to understand the process first.
Here, we set the record straight on 10 common misapprehensions about law firm PR:
1. "It's superficial." Wrong. PR is what companies use to actively manage their reputations and, thereby, attract and influence clients. Press coverage is one of its principal outputs, but PR is a management discipline. It starts with a fundamental assessment of what a firm is trying to achieve and sets out a communications programme to help deliver this. For a law firm, reputation is everything, so PR demands the involvement and commitment of partners.
2. "Advertising is a safer bet." Advertising and PR are not the same, and each has its strengths. Through advertising, you pay for media space and, in return, have total control over what appears. However, everyone knows you have paid for an advert, and factors this into their thinking. Positive media coverage, in contrast, carries the weight of third-party endorsement: people are more inclined to believe what their preferred publications tell them. Furthermore, while advertising's skill is delivering a simple message well, PR can address a range of topics in detail. For a law firm, PR offers a larger shop window for showing off your intellectual wares.
3. "Journalists are out to get you." Wrong again. What journalists are out to do is get a story that interests their readers. That doesn't mean they have it in for you, just that they may not see things as you do. The secret is to find a way of meeting your needs and theirs. By understanding the publication and what it's interested in, you look for a way to tell a story that the journalist can use.
4. "They didn't run our story." No business has an automatic right to coverage, especially if a story is weak. What may be important to you may be of little interest to anyone else. It is important to be realistic – ask yourself whether you would read a publication that routinely published information that has no impact on you. A press release is more likely to be used if the news is genuinely significant to the wider world. But, even if you don't have news of that calibre, there is still plenty to be done using other PR techniques – press releases are only the most basic tools, accounting for a minority of coverage that a law firm can achieve.
5. "Our clients don't read the legal press." In many cases, this will be true, although trade press coverage is worth pursuing to attract high-quality staff and create an aura of success (both of which impact on clients). Getting into the media read by clients usually means tackling their industry trade press and national/international news media. The higher up the food chain one goes, the harder it is to gain coverage. However, well-considered approaches and persistence frequently win out, provided that a story is designed to meet the needs of the title. Opportunities exist all over the place, and the challenge for a law firm PR is to exploit these.
6. "They didn't write what we gave them." A press release is not a legal document, it is just one element of a story. It is the journalist's job to weigh up what is received, and to use this (or not) in a story of wide appeal. Publications that reproduce press releases verbatim don't command a following (at least, not in the developed world), so it isn't important if your material isn't used in full. Provided that you are not misquoted or misrepresented, your inclusion should be judged a success. The more you develop a track record with journalists, the better your coverage should become.
7. "We can't be controversial." It is a myth that bland statements are the right approach with the media. It is worth repeating: journalists are not all out to get you. Therefore, help them and yourself by having something interesting to say. Opinions are the bricks and mortar of press coverage, and law firms are in the business of having views. Prepare in advance for an interview and use it to showcase your expertise.
8. "I'm too busy to return calls." Failing to return calls is a cardinal sin in the eyes of journalists, who work to tight deadlines and need to reach people at short notice. Even if you are unable to come to the phone, ensure that someone else does and helps as best as possible. Media Relations involves the building of trust over time; if you become seen as only taking but not giving, budding relationships with journalists will rapidly wither.
9. "We need a quick result." With national newspaper journalists typically receiving over 300 press releases a day, it takes time to get on their radar, and even longer to become trusted. While some PR techniques can yield short-term benefits, the successful development of a corporate reputation is a long-term undertaking. It is therefore important to set your expectations properly at the outset and recognise that marketing is an ongoing investment. Provided you are winning more than you are losing, you are doing well.
10. "PR is expensive." PR is in fact extremely cost-effective compared to other forms of marketing, including advertising. This is partly why the PR industry was only marginally affected by the recession, while advertising suffered far more. Like lawyers, PR agencies charge for their time, but typically at lower rates. Not all agencies are alike, and through careful evaluation of their skills, experience and rates, it is possible to find PR support that is right for you.
To find out more about using PR to best effect, contact Marc Cornelius at 80:20 Communications.