Aviation - 31st December 2008
If the commentators are to be fully believed, in celebrating New Year's Eve tonight we are like a bunch of lemmings lining up at the cliff edge.  The coming year will be horrible, so what's to celebrate?
Well, not so fast there.  For one thing, as we've blogged previously, many media outlets are gleefully serving up the very worst news and not flagging up some of the other stories that might help balance the picture a little (sorry, guys, but there it is).
The other point is that in 12 or 18 months' time, the same media will be running a string of stories about the businesses that have had a 'good' recession. Fact: not every business is in the kind of hole in which overleveraged retailers and legacy-bound automotive firms find themselves.  With hard work and planning, some companies are going to do just fine in this recession – and when things perk up globally, they're really going to soar.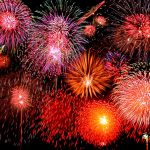 So, make it your New Year's resolution to tackle the coming year as you would any other challenge – with a clear head.  Cash comes first, so make sure that you're not being profligate.  But at the same, recognise that the only way to get through this is to market your business – intelligently.
Focus resources on activities that will yield you a good return.  Happily, PR continues to be one of the most cost effective disciplines in the marketing mix.  But, be sure to get evidence that your investment is leading to something.
One of the most satisfying things for us is being able to measure the impact that PR has for our clients and clearly demonstrate how it brings additional traffic to their websites.  Clearly measurable results have long been the missing piece of the jigsaw for PR, but by breaking down the barriers between PR, web design and SEO we are finally able to  deliver it.  We've always known that PR can work wonders – now we can prove it to your FD.
At the same time, look at the other tools in your marketing toolkit and see which are working well.  Do you need another brochure, or would more money spent on the website or email marketing yield better results for less?  Do you need to attend every trade fair, just because the herd thinks you should.  And, most crucially of all, have you got as much data as you can on what your customers are thinking and looking for?  Make that your starting point and then build your programme from there.
It seems so simple, but, as with most things, it will be common sense and sticking to your principles that will get you through this and out the other side.
In the meantime, have a fantastic New Year's Eve!