Integrated PR - 29th December 2008
A great disclosure from Adam Shaw, business correspondent for BBC Radio 4's flagship current affairs show, Today.  He was speaking at a recent breakfast briefing hosted by Gorkana, the terrific media database company run by my former colleague Alex Northcott.  In the course of a fascinating hour Adam gave a great illustration that 'history is written by the guys who show up', a maxim with particular truth for media relations.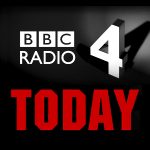 Adam was talking about the experts they regularly wheel out on Today to comment on developments in the financial markets.  One of the most familiar voices belongs to Justin Urquhart Stewart, director of Seven Investment Management.  Adam confessed that the media profile Urquhart Stewart receives as a result is arguably out of all proportion to the size and influence of his company.  However, he has two crucial qualifications that make him a 'go to guy' for the Today production team:
1.  He is happy to be telephoned at any hour of the night, which means that, should another interviewee drop out at short notice, Today can be sure to get hold of a City expert with something to say.
2.  Hilariously, he has an ISDN line that terminates in a downstairs loo at his home.  This means that at almost zero notice he can deliver a broadcast-standard audio interview fully in line with the show's production values.  Whereas he sounds as if he is speaking to Adam across the studio table, in reality he is still at home shod in his carpet slippers.
For anyone who aspires to being a prominent media commentator, this technological investment is a sure fire winner!