Integrated PR - 30th June 2010
For technology businesses, recommendations or favourable reviews from research organisations such as Gartner or Forrester can provide a major boost to sales. Keeping the appropriate research houses informed is therefore an essential part of your marketing. However, it is a mistake to treat analysts as if they were journalists or customers. Getting the most from a vendor briefing depends on understanding the analyst's role and particular requirements.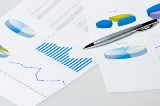 1. Understand the analyst's role
The technology analyst has two main responsibilities:
Advising technology developers

: analysing product launches, technological trends and customer satisfaction levels so as to help technology firms improve the effectiveness of their product strategies. Although these are fee-based relationships analysts also make time to meet other technology vendors who are not their clients, as these encounters help them to keep abreast of wider developments in their field.

Advising technology purchasers

: analysts are also retained by companies that purchase technologies and are looking for guidance on which products to buy, services to retain and direction to take. The analyst's view often has a direct bearing on which companies get orders and which do not.
2. Have a clear objective in mind
Know what you want to achieve through the call/meeting and ensure that you communicate the relevant information.
3. Know your numbers
Analysts by definition seek to evaluate companies and technologies using hard metrics. They will expect a CEO or senior executive to have at his or her fingertips all key performance figures for the business (sales, margins, R&D, etc.) and market (including size and growth rates).
4. Be passionate
The biggest turn-on for an analyst is a CEO or executive who knows the business, understands its customers and demonstrates real passion for what the firm can contribute.
5. Listen actively
An analyst is likely to be far more knowledgeable about your sector than a journalist. Therefore, not only should the analyst never be talked down to, but it is also advisable to make the meeting a genuine dialogue. You may be able to receive invaluable market intelligence and advice by seeking feedback.
6. Kill jargon and acronyms
Technology is a 'jargon-rich environment', but do not assume that the analyst knows the same shorthand as you. To the greatest extent possible, talk in plain English. If acronyms are unavoidable, use them sparingly and explain them beforehand.
7. Provide customer references
Customer satisfaction and feedback is of great interest to analysts. Aim to provide a selection of reviews and endorsements from satisfied customers that demonstrate the value that your product or service has added.
8. Keep PowerPoint short and simple
PowerPoint is a common tool in analyst briefings. Do not make the mistake of providing more slides than can reasonably be covered. Instead, seek to reduce a presentation to the shortest possible length so that there is ample time for discussion.
9. Provide materials in advance
An analyst will expect the courtesy of being allowed to prepare for a meeting. Ensure that an agenda, slides, customer references and other materials are received by the analyst a minimum of three days before the scheduled session, and preferably a week ahead.
10. Suggested presentation content
Company Overview
Brief history
Vision statement
Value proposition
Organisational structure
Operating principles
Financial performance
Market Positioning
Assessment of market drivers or business issues
Category description (e.g. software integration, data-mining solution provider, etc.)
Competitive position
Description of target markets
Go-to-market strategy (e.g. direct or indirect sales model)
Partner strategy
Points of differentiation
Capabilities
Portfolio review
Tools and/or methodologies
Customer benefits
Success stories
Delivery model
Strategic Intent
Vision for future development
Growth plan (e.g. organic, partners, acquisitions)
Investment strategy